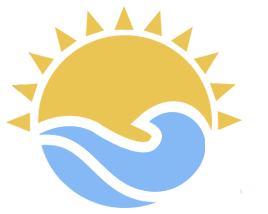 Our area
Iro | Apartments - Rooms to Let Chios
---
Chios is located in the northeast of the Aegean Sea and is probably the birthplace of Homer, as well as the mathematicians Hippocrates and Oenopides. There are many reasons why it is worth visiting Chios, the unique sights and the beautiful beaches will make your holidays unique.
Archaeological findings prove that Chios is inhabited since the Neolithic era. During the ancient times, it played a very important role as one of the twelve cities of the Ionian Dodecapolis, and it developed into a very large maritime power.
In the various villages of the island you can admire samples of different historical periods from various conquerors who passed from the island.
---
The beach of Agia Foteini just in front of our rooms - apartments, is located in the southeastern part of Chios opposite the coast of Asia Minor. The distance from the city of Chios is 12 km, while from the airport is only 9 km.
It is one of the most beautiful and cosmopolitan beaches of Chios, with white pebbles. It is organized with sun loungers, umbrellas and its crystal clear waters are unforgettable.
In our area, the colors of white, blue and green dominate.
Here you will find various small shops, cafes, taverns, restaurants, offices for car and motorbike rental, mini market, etc.
Chios is served by boat with daily itineraries that connect it to many of the ports of the country. At the same time there is the possibility to reach Chios and by air as there are frequent flights to and from the island that connect it to most of the country's airports.
If you do not have your own means of transportation, you can use the buses connecting Agia Fotini with the rest of the island. Additionally, there is the solution of taxis abounding in Chios.
---
The seaside rooms - Iro apartments are ready to welcome you!